Episode 15:
Well even though the lack or comments on last week's recap had me thinking about throwing myself down the stairs like our girl Lucy, I took Nucky's words to Margaret to heart. "It's important to always have something to look forward to." So once again here we go.
Our aforementioned mom to be is being kept under lock and key like some "bitch" at a puppy mill. I felt pretty bad for her, but the record player from Van Alden gave me hope that he really does care for her in some dark twisted way. I'd love to see him live out that play Lucy was reading and actually marry his boardwalk bimbo. Tell Molly McTwistinthedark to take a hike.
Lucy was right when she added, "Say what you will about Nucky, at least he was fun." He saw that Margaret was upset and tried to cheer her up with a night on the town. Frankly I think getting sauced with the help could have been fun too. You know that Katie would have started shedding her uniform after a few more drinks.
Nucky apparently is invested to the limit with the land deal, but not showing signs of stressing out just yet. He did try to get Attorney General McGavin to help him out when he called in his favor, but the guy just got into office so he's no help.
He is a little insecure about being out of work so to speak. He thought Margaret gave him a look for still being in his pajamas so late in the day.
When Nucky finally decides to grab a shower and hit the town with Margaret he ran into Jimmy and the Commodore and set the stage for one of the most intense scenes to date. Before he ran over to the Commodore's table like Jack Candy in Summer Rental, Jimmy had a couple great lines like when he corrected Mr. McCoy on his Sunt Tzu quote and then his line about war and Atlantic City.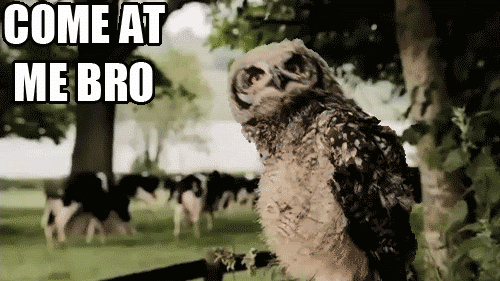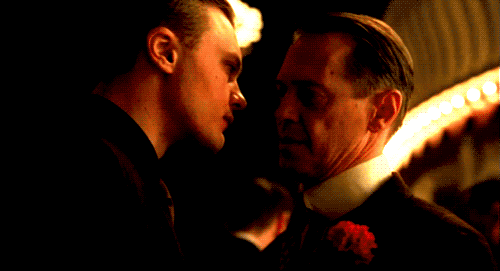 The eventual face off between Jimmy and Nucky was one of the most intense moments thus far. You could feel the rage pounding to get out of Jimmy.
People might not like the fact that the Commodore and Eli screwed over Nucky, but one guy who could care less was good Ole Al who paid his old buddy a visit after delivering the message to Nucky. What an amazing scene this was as well.
So many great lines..."I marry a mick you marry a nagel and we both got sons. Whats that about?"
Richard:
How is Odette?
Capone:
Who? She's a whore that's how she is.
The last scene though where Capone sadly watched Jimmy and his son talking about tying shoes had me near tears. Tough as he is, if his story about his father the barber was any indication, Capone is a family man and his son's handicap still tears him apart. It was almost too much for me to take.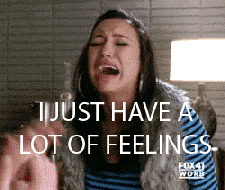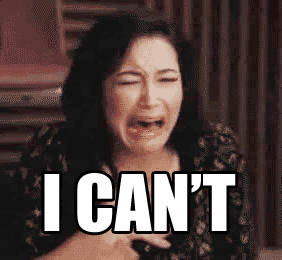 I thought it was very well done to show Lucky and Meyer all sheepish in the presence of Rothstein and Joe Masseria.
The latter didn't mince words with Lucky when he asked him, "What are you doing with these Christ killers? Come with me I'll make you rich."
I thought Rothstein made his point well, but could have at least taken the 10% out of his half. Lucky and Meyer were like-
The end of this week laid the groundwork for an epic confrontation between our reigning champ Richard Harrow and the newcomer, Irishman Owen Sleater.
Sleater:
My talents are being wasted behind the tap.
Nucky:
What are your talents Mr Slater?
Sleater:
Makin people stop.
Nucky:
Stop what?
Sleater:
Whatever it is you don't want them to be doin.
So much going down by the shore it's hard to comment on it all. I'll ;eave that top you all hopefully. We will have to see if Nucky makes good on his promise to Jimmy and his pops.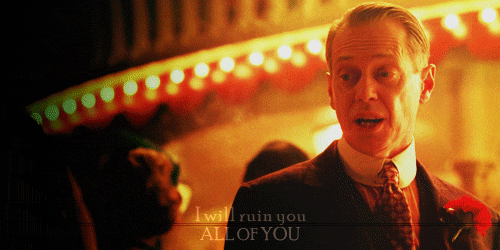 Thanks to "slippinghusband" for some of the gifs used above.