As the dust from Rosetti's bomb settled and the clean up ensued on
Boardwalk Empire
this week, I could not help but think of all those people in present day Atlantic City and elsewhere who have been trying to put their lives back together as well.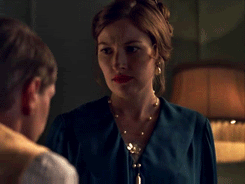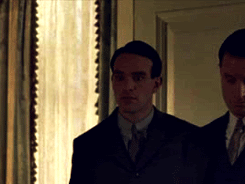 While Nucky was not at his best, Margaret showed her strength as she told her man to pull himself together and deal with his business. Poor woman, it was hard enough dealing with Nucky and his ever-changing disposition, on top of having being cooped up in the hotel with Gyp Rosetti's dog and her two children... who have apparently grown quite accustomed to the charmed life.
Teddy's response to his mother when she told him to make his bed a second time was one of the funnier
Boardwalk Empire quotes
of the week. Here's some food for thought though...
Did Gyp ever tell Margaret that the dogs name was Regina? I'm pretty sure the answer is no, but last night Teddy called "Scruffy" Regina. I think Gyp has quite possibly paid a visit to Nucky's house on several occasions. He is the "vagrant" or gypsie that Teddy has been so scared of. Rosetti probably did set the fire in the greenhouse and has spoken with Teddy on at least one occasion outside their phone call last night. Creeeeepy.
There was one person who had his mind all made. Well you know his name is Tommy, and he likes to do draw-rings.
He told Richard he wants to go home, which I took to mean anywhere that his crazy Mi Ma Gillian is not. I also could not help but think of
Almost Famous
during this scene.
Richard has so much to offer Tommy, including dance lessons.
No soul on the show, though, is more devoid of light than that of Gyp Rosetti. The man actually had the gall to call Nucky and gloat over the death/murder of Billie Kent. His personality is like a slot machine. Once in awhile it comes up cherries, but on most pulls what you get is a mixed bag of psychosis. His town hall meeting was positively hilarious, however, highlighted by his comment about librarians...
While Masseria tried to convey to him how long it takes to grow a business and make it in this life, all Gyp heard was his boss say he might make a good general someday. So what does the ever impulsive Rosetti do? He takes the hat off the statue of the Civil War Brigadier General and shows up looking like Napoleon in a three piece suit.
Masseria made it clear that Rosetti's problems are his own, so while Nucky was no doubt left wondering how he will ever muster enough muscle to beat the crazy Italian, the field of battle may be more level than he at first imagined now that Gyp no longer has use of Masseria's "army."
I wasn't surprised to see Rothstein walk away from Nucky and Atlantic City. After all, he makes his living in New York City, where things "actually matter." When Rothstein, Lansky and the other bosses walked out and Nucky was yelling "I won't forget this Arnold...Arnold!" I could not help but think of the scene where the
Delta House marched out of the school hearing and Dean Wormer was freaking out.
Nucky was looking for some love and got as harshly denied as I have seen.
Hopefully this will open the door for the likes of Chalky White to comes back into the mix and help Nucky defend what he has built. At the very least it seems his Washington worries are now resolved after Remus got chased down in his own home.
What did you think?