Boardwalk Empire
served up one of its best installments this week wouldn't you agree Angeler? How bout you Mona?
While there was a little inconsistency at times with the show's main man Nucky, "Blue Bell Boy" delivered in so many other ways that in the end it didn't really matter.
Right off the bat, for the first time, we were introduced to a character who has had a "head" in the game for awhile now and has proved to be stiff competition for Nucky. Who am I talking about?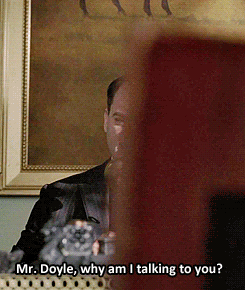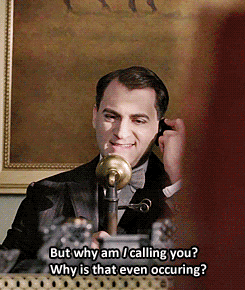 Lucky saw this first hand when he tried to appeal to Masseria, who had known him as a boy. It is all well and good for these young men to strike out on their own, but they need not forget from whose table they were fed on their rise to manhood. I very much enjoyed the exchange between Luciano and Lansky after they asked a disgruntled Benny to leave the room. The juxtaposition of personalities, where we saw Lucky telling Meyer to not be so hot headed for once, was great. I also got the feeling that as Lucky left for that meeting, Meyer wondered if that might be the last time he ever sees his friend and partner.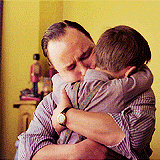 How funny was the initial scene with Al and Jake though when he told the bagman he smelled like a sardine's twat? Anyone else think "shmutz" meant something else when Capone asked Jake what the sticky stuff on the money was? Especially given the game of corn nut-corn hole going on in the background.
Gyp kept delivering the funny again this week and had a number of memorable quotes involving the diner's waitresses.
I don't think he'll have any trouble showing that ginger how to make sauce based on her reaction do you?
His buddy that noted that they should do the shipment of booze at night was lucky to get out alive seeing how we know Gyp to have beaten men for far less of a shot to his fragile ego.
Speaking of being unnecessarily offended, Margaret's conversation with the nun was very amusing and finally put a somewhat interesting spin on her storyline this season finally.